Breckenridge Ski Resort opened chairlifts on Peak 6 and Peak 10, providing access to associated trails just in time for holiday skiers and snowboarders. All of Breck's five mountain peaks are now open providing access to more than 1,800 acres of terrain. Breckenridge also opened the brand-new Pioneer Crossing restaurant, a 490-seat on-mountain establishment, on Saturday, Dec. 24. Located just steps from the top of the Independence SuperChair on Peak 7 – one of the resort's five iconic peaks on the north side of the mountain – this new restaurant will be a staple dining option at Breckenridge Ski Resort.
"The opportunity to offer on-mountain dining of this magnitude to guests on this side of the resort is something we've been looking forward to for some time," said John Buhler, vice president and chief operating officer of Breckenridge Ski Resort. "The Peak 6 and Peak 7 experience will be dramatically elevated for our guests with the combination of tremendous terrain and a state-of-the-art restaurant with incredible views of Summit County."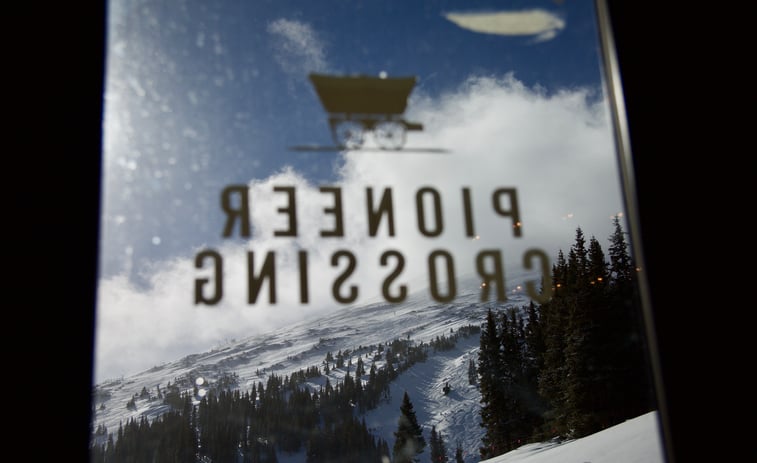 Photo from 'Breckenridge Ski Resort'
The new restaurant will offer a variety of house made options like fresh made salads to order, signature dishes like Pioneer Lamb Pie and a Mediterranean station, all coupled with dramatic views of beautiful Summit County, Colorado. The restaurant highlights the mining history of Breckenridge's past and caters to skiers and snowboarders who enjoy spending time on the north side of the resort, including Peak 6.
Breckenridge Ski Resort has benefited from numerous capital projects to enhance the guest experience in the past decade, including –an upgrade of the Colorado SuperChair in 2014; 500 acres of new terrain on Peak 6 in 2013; and a reimagined Peak 8 base area with lodging and restaurants in 2010. The new Pioneer Crossing restaurant is a milestone for the 2016-2017 ski season.
Skiers and snowboarders looking for the best prices on lift tickets can use their smartphone or computer to purchase tickets online in advance at www.snow.com/lifttickets. By purchasing lift tickets seven or more days in advance online, guests will receive the biggest savings – up to 25 percent – and the lowest price, guaranteed. Advance purchase tickets can be sent directly to a guest's mailbox, allowing them to bypass the ticket window. Or guests can easily pick up their tickets at the resorts' Epic Day Express windows. Once a guest has a hard card ticket, they can even load more days onto the card by purchasing additional days online. Guests can also save by booking ski school lessons online in advance at www.snow.com/skischool.