Breckenridge was able to get the Five Peaks (Peaks 6, 7, 8, 9 and 10) all open the earliest in the resort's history this year, as record early season snowfall totals more than 12 feet so far this season.
Are you headed out to Breck to take advantage of these amazing conditions, but aren't quite sure how to attack your ski day? If so you might want to try Emma, the world's first digital mountain assistant.
Emma uses artificial intelligence through natural language processing to answer questions, 24 hours a day, 7 days a week during the ski and snowboard season through short message service (SMS) text.
Guests can text Emma their questions at 77477.
If Emma cannot answer a question, she will connect guests to a live agent for further assistance.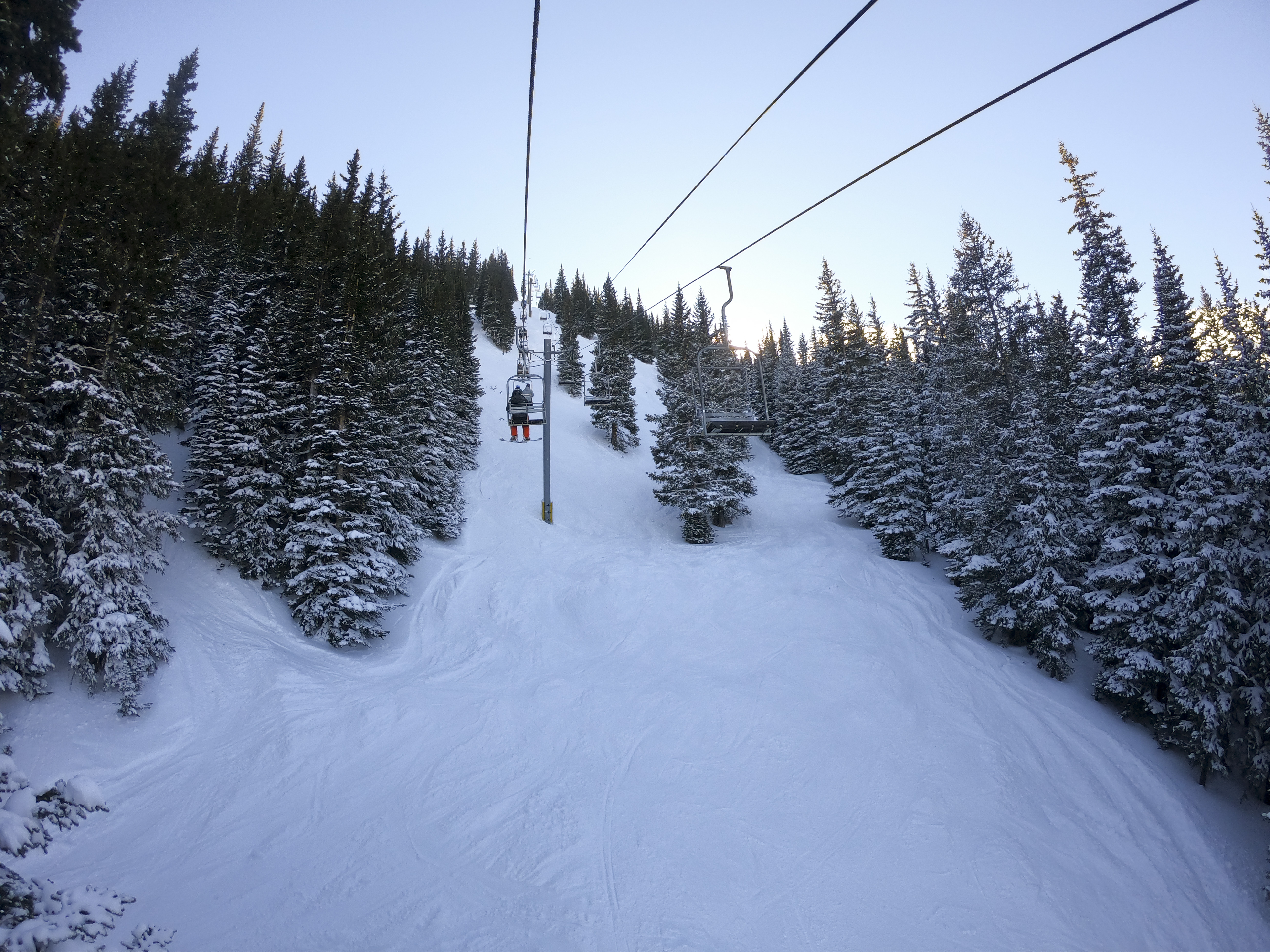 A view from the chair at Breckenridge on Dec. 20, 2018. The resort is experiencing above average conditions this season and has unveiled new technological advancements. Alexandra Garcia photo courtesy Breckenridge Ski Resort.
In addition to answering questions on everything from available terrain to lift line wait times, Emma can give guests their EpicMix stats when they text her simple questions like "How much did I ski today?" or "What are my stats?" and then provide Emma the 11-digit number located on their season pass or lift ticket.
In an effort to continuously improve Emma's capabilities, guests can text "feedback" to share their open-ended ideas and comments for Emma.
A first generation technology, Emma launched in November at nearby Keystone and has spent the early season enjoying record conditions and getting to know how guests ask questions at the resort. Emma will spend the rest of the 2018-19 ski season in beta and will get smarter the more she interacts with guests and expands her knowledge base and insight.
"I am the collective knowledge of every lift operator, groomer, snowmaker, ski school instructor, ticket counter attendant and ski patroller," said Emma. "I can help you with weather, lift status, terrain, EpicMix stats, parking, traffic, shuttles, rentals, lessons, lift tickets, resort experiences, planning and more – just ask!"