The women's finals in the Olympic skeleton competition are scheduled for Saturday, Feb 17, and Breckenridge is getting ready to cheer their local Olympic star Katie Uhlaender. Uhlaender is an Olympic Games veteran and highly decorated skeleton athlete. Born in Vail, the 33 year old has been competing since 2003, wining six medals at the FIBT World Championships with two gold, one silver, and three bronze. However, she is still missing an Olympic medal. Four years ago in Sochi she ended fourth only four-hundreds of a second behind Nikitina from Russia. A bronze medal that Uhlaender thought she might be awarded after all Russian athletes were stripped of their medals as a result of the state-sponsored doping scandal revealed last summer. However, just two weeks before the Peonchang Olympics, Nikitina's results were restated in a highly controversial ruling by the Court of Arbitration for Sport.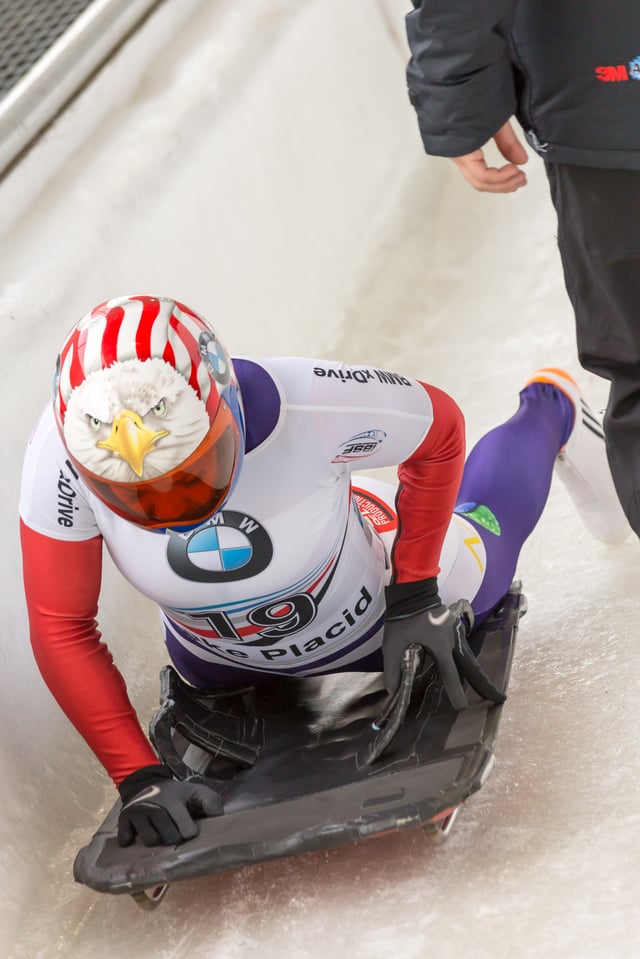 Katie Uhlaender's road to the 2018 Winter Olympics has not been exactly smooth sailing. After the Games in Sochi, Katie underwent two surgeries to treat her hip and ankle which she injured in an snowmobile accident years earlier. After taking time off to recover and slowly starting her training for Korea, she came down with a life-threatening illness diagnosed as an autoimmune attack to the liver. After a week in the hospital, Katie Uhlaender recovered and returned to the World Cup scene to prepare for the coming Olympic Games.

With all the personal struggle and controversy, Katie Uhlaender is determined to prove herself this weekend and the training runs are showing it. She has two third place finishes in training just three-hundreds of a second behind the leader. The Breckenridge local has found her "sweet spot " on the ice in Peonchang and has her eyes on a medal.