International Snow Sculpture Championships – Jan. 22-29, 2018
Snow carving in Breckenridge began as a local pastime; today, decorated snow artists from across the globe transform 20-ton blocks of snow into an outdoor art gallery. The Breckenridge Fire Arts Festival runs the same weekend as a fiery contrast of burning sculptures, pyrotechnical effects and other spark-filled attractions.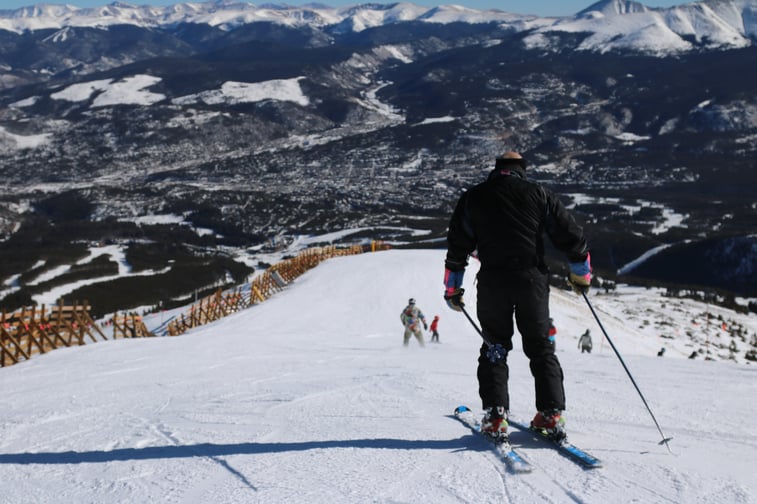 Pass Holder Appreciation Jan. 16 – Feb. 2, 2018
For loyal guest of Breckenridge, enjoy demo days, First Tracks, EpicMix Racing, parties, live music and giveaways, plus exclusive perks including 15 percent off food and 20 percent off lodging.


Women's Ski Week, Feb. 11-16, 2018
The fourth annual Women's Ski Week – a week dedicated to women and snow sports – returns to Breck, Feb. 11-16. Women's Ski Week at Breckenridge Ski Resort highlights the resort's offerings for women of all ages in a welcoming, supportive and fun environment aimed at improving skiing or snowboarding skills. The classes encourage moms, sisters, daughters and girlfriends to get the most out of the mountain and town, while connecting them with other like-minded women who also love snow sports. Men are of course always welcome at Breck and can join some of the fun, too. Find more information at www.breckenridge.com.
Breck Pride Returns for Second Year, March 7-11, 2018
Back for a second year, and growing, Breck Pride offers live music, daily aprés, a Color Run in costumes down the mountain, and much more fun and entertainment. A First Tracks event allows guests on the mountain an hour early to experience the fresh corduroy and early morning light. This week is for everyone – LGBT, straight, skiers, snowboarders, beginners, experts, supporters – come one, come all.