The Breckenridge Wine Classic is the perfect excuse to sneak away to the mountains this weekend to see some fall leaves and sip on some incredible wines and nibble on the best local culinary scene delights.

The Breckenridge Wine Classic will host a lineup of top chefs and restaurant owners this weekend running through Sunday, Sept. 18, 2016. Festival attendees can participate in seminars led by leading culinary enthusiasts, nibble on samples from renowned executive chefs and learn wine secrets from master sommeliers.

12 local restaurants will be participating over the weekend, with 12 interactive and engaging seminars and over 1,500 people attending from around the state.
It will be four days of excitement (September 15-18), including a tie-in with the Breckenridge Film Festival and the National Repertory Orchestra as a beneficiary.

Festival attendees will get the opportunity to meet, mingle and nibble on exquisite cuisine from some of the most celebrated culinary masters in Breckenridge, including:



Bruce Carlton


Chef Bruce Carlton joined the Storm Restaurants team in 1992 after moving from the East coast. After studying under chefs like Diana Kennedy and Zarela Martine in Mexico and the Culinary Institute of America, Bruce is passionate about sharing regional Mexican cuisine.

Michael Halpin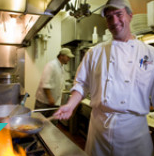 Chef Mike Halpin joined the Hearthstone culinary team in 2005 after attending the Culinary School at Kendall College and working on the big island of Hawaii. He's passionate about centering on great taste, using locally sourced and sustainably raised foods and believes that simplicity is key.

Scott Boshaw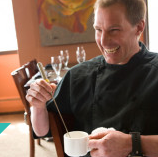 "Chef Scotty B" showcases unusual compilations of ingredients to make satisfying meals. He created one of the most diverse rotating menus in Breckenridge and is also the owner of Ember Restaurant.

Steve Arndt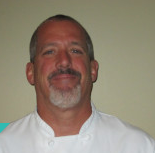 Chef Steve Arndt started in the restaurant business when he was only 14-years-old. After graduating college with a Culinary Arts degree, he has worked in over 25 restaurants in 35 years and has opened six restaurants in Tucson, Vail and Panama. In 2013, Steve started working with Breckenridge Ski Resort and is now the Executive Chef of Ten Mile Station.


The Breckenridge Wine Classic is produced by Team Player Productions - the same company that executes Park City Food & Wine, Steamboat Wine Festival and many others, and will showcase over 500 different wines, beers and spirits with seminars hosted by some of the world's foremost experts in the industry.

The Festival has partnered with the National Repertory Orchestra (NRO) donating a percentage of ticket sales to this intensive and unique fellowship program. The National Repertory Orchestra performs in chamber concerts each day of the Breckenridge Wine Classic for all guests. The NRO helps to change the lives of young musicians and enriches the lives of Colorado residents and visitors.

The White River National Forest is also a big part of what will make the event a success, allowing Executive Chef Steve Arndt and his culinary team to serve an array of delectable creations throughout the evening o Friday, Sept. 16. This intimate setting provides an exclusive opportunity to spend one­on­one time with wine experts, listen to live music, all while taking in serene views of the White River National Forest. Guests will enjoy an excellent selection of international and domestic wines as well as beers and fine spirits.